Workshop Ibiza Slippers
Zomerse Accessoire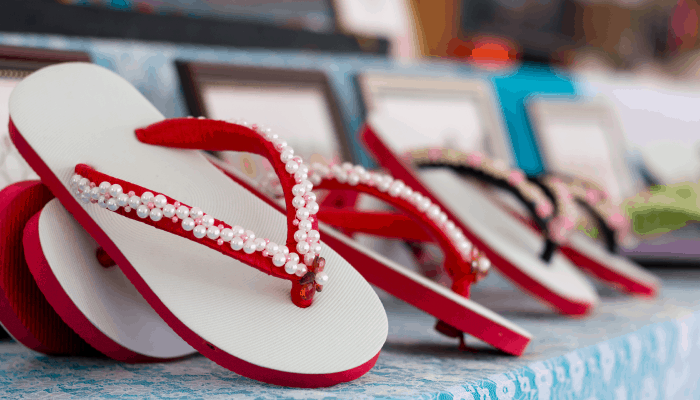 Boek
Fundustry XXL Deal
Meest populair!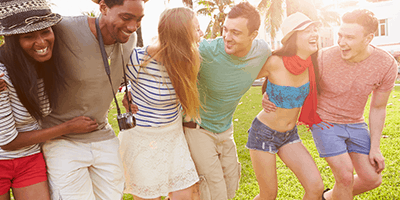 ✓

Koffie of Prosecco met Muffin

✓

Workshop Ibiza Slipper

✓

Extra activiteit naar Keuze

✓

Keuze uit BBQ of Kipmenu incl. 2 drankjes
Fundustry TOP Deal
Compleet pakket!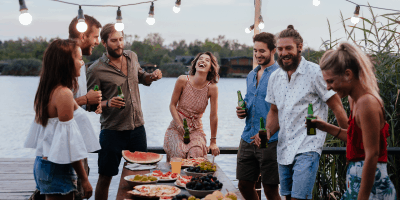 ✓

Koffie of Prosecco met Muffin

✓

Workshop Ibiza Slipper

✓

Extra 2 activiteiten naar Keuze

✓

Keuze uit BBQ of Kipmenu incl. onbeperkt drinken
---
Deze bedrijven zijn al fan!



---
Slippers pimpen
Pimp je slippers met diverse versiersels. Knoop waterballonnen om de bandjes of wikkel linten eromheen. Met een druppeltje lijm bevestige je makkelijk een touwtje waar je kralen aan kunt rijgen. Ook kleine lovertjes of bloemetjes kunnen goed bevestigd worden aan de slippers.
Workshop Slippers maken
Bij de workshop krijgt iedereen een paar teenslippers in zijn/haar maat, deze wordt van te voren doorgegeven voor de inkoop. Na een korte toelichting op de mogelijkheden ga je aan de slag met het pimpen. Laat je creativiteit gaan en laat de zomer in je bol. Slippers maken doe je ter ontspanning en met een prachtig eindresultaat dat je aan iedereen kunt tonen.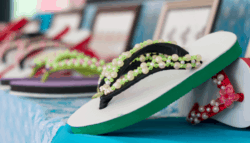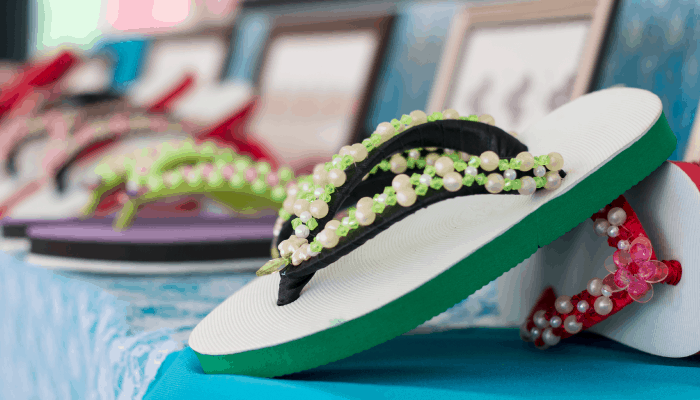 Tijdens de workshop slippers versieren krijg je voldoende tijd om links en rechts te pimpen, ze hoeven niet hetzelfde te zijn. Je mag ze helemaal uniek maken. Een echte zomerse eyecatcher die goed past bij andere ibiza accessoires. Bekijk ook eens de workshops ibiza tas, ibiza hoed en ibiza armbandjes. Leuk om te combineren voor een middagje workshops.
Workshop vrijgezellenfeest
Met je vrijgezellenfeest nog een keer op stap, dat moet in stijl! Kies voor een creatieve workshop waarbij je zelf slippers gaat pimpen. Ideale stappers om te dragen na een dag vol feest en hoge hakken. Soms worden er op een bruiloft zelfs slippers uitgedeeld om te dragen op de dansvloer. Hoe vet als jij en je vriendinnen dan unieke exemplaren aan je voeten dragen.
Onze coronaproof locaties
Op al onze locaties is de aankomst van groepen volledig afgestemd op de capaciteit van het gebouw. De tafels zijn extra ruim opgezet en de toiletten hebben een speciale wachtrij en worden extra vaak schoongemaakt. Tijdens de workshop heeft ieder een eigen zit/staplek met voldoende ruimte om zich heen om de creativiteit los te laten.
---
Workshop Slipper Boeken













Is je groep te groot om te boeken?
Vraag dan een offerte aan!
---