Airsoft!
AIRSOFT LIGHT PACK
1 uur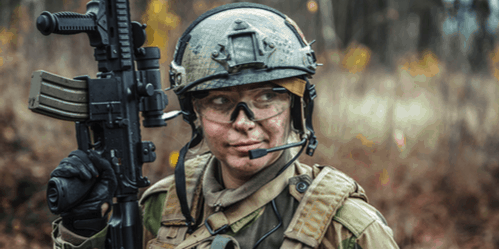 Inclusief

✓

Safety Pack

✓

Onbeperkt kogels

✓

2 Games
Boek direct
AIRSOFT MEDIUM PACK
2 uur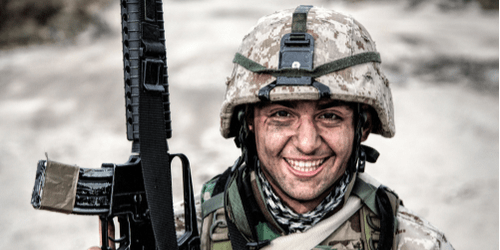 Inclusief

✓

Safety Pack

✓

Onbeperkt kogels

✓

3 Games
Boek direct
AIRSOFT EXTREME PACK
3 uur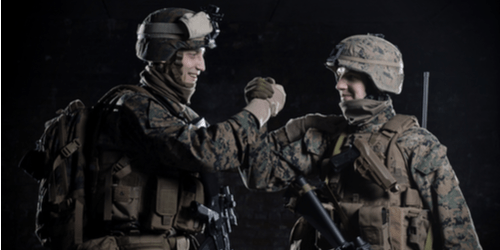 Inclusief

✓

Safety Pack

✓

Onbeperkt kogels

✓

Alle Games
Boek direct
---
Deze bedrijven zijn al fan!



---
Airsoft Nijmegen
Ga jij het veld in om je tegenstanders domineren in een potje airsoft? Kom erachter en ga airsoften samen met je vrienden, familie of collega's. Schakel de tegenstanders uit en ga naar huis met de winst. Durf jij het aan?
Wat is airsoft?
Beleef de zenuwslopende shooter in de gaafste arena's. Airsoft is bijna hetzelfde als paintball, maar in plaats van verfballetjes schiet je met BB's. BB's zijn kleine balletjes met een kleine omvang, daardoor vliegen ze zo over het veld heen. Airsoft is van alle shooters het meest realistisch, met een gaaf replica wapen en gepaste kleding ervaar je het 'échte' gevoel op het veld. Laat je leiden door de adrenaline en daag je vrienden, familie of collega's uit in een airsoft gevecht. Alleen ga je het niet redden, maak daarom gebruik van teamwork. Gebruik tactieken en geef elkaar dekking zodat je tegenstanders geen kans hebben. Airsoft is een geweldig uitje voor een bedrijfsuitje, vrijgezellenfeest of familiedag.
Airsoft in teams
De teams staan klaar, de tactieken worden besproken, daarna is het tijd voor de strijd! Je wilt natuurlijk winnen, pas daarom de verschillende tactieken toe om je tegenstanders twee stappen voor te zijn. Ga in de diepte terwijl je team je dekking geeft. Ga je over de linker flank of toch over de rechter? De keuze is aan jullie. Ga voor een sluipaanval en schakel al je tegenstanders uit!
Airsoft spelvormen
Om elk potje spannender te maken hebben we keuze uit verschillende airsoft spelvormen waaruit jij kan kiezen. Speel het standaard team deathmatch en schakel je tegenstanders uit in een spannend gevecht. Of ga tactisch te werk in een potje capture the flag en verover de vlag zonder geraakt te worden door de tegenstanders.
Airsoft in Nijmegen
In Nijmegen is het airsoften op deze unieke locatie een ervaring die je niet mag missen! Op een oude boerderij met veel coole obstakels,  is er genoeg ruimte om los te gaan tijdens een intensief potje airsoft. Nijmegen is een geschikte locatie voor de leukste bedrijfsuitjes, vrijgezellenfeesten of familiedagen.
Combineer Airsoft
Beleef de sensatie van adrenaline en combineer het airsoften met een uitje naar keuze! Alles mag! En voor de dorst en honger kun je genieten van de heerlijkste hapjes en drankjes om je dag perfect af te sluiten.
---
Boek Airsoft Nijmegen
Het leukste shooting uitje boek je snel en gemakkelijk. Direct een datum reserveren en betalen, meteen klaar voor het leukste dagje uit! Heb je een cadeaubon gekregen? Dan kun je de ontvangen code tijdens het boeken invullen. Boek dan het juiste uitje waar je een cadeaubon voor hebt. De prijs wordt dan automatisch verrekend.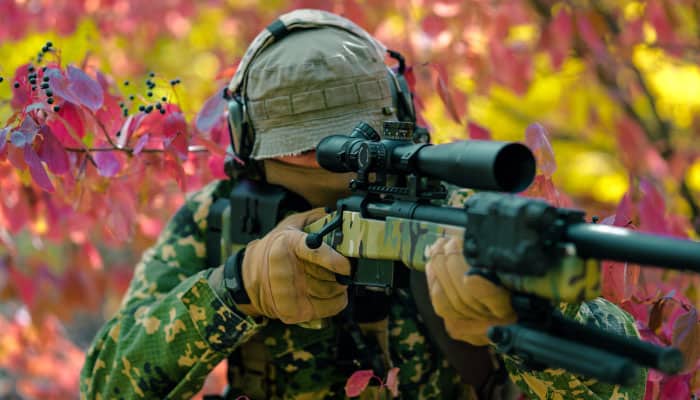 Is je groep te groot om te boeken?
Vraag dan een offerte aan!
---