Heel Holland Bakt
2 uur FUN!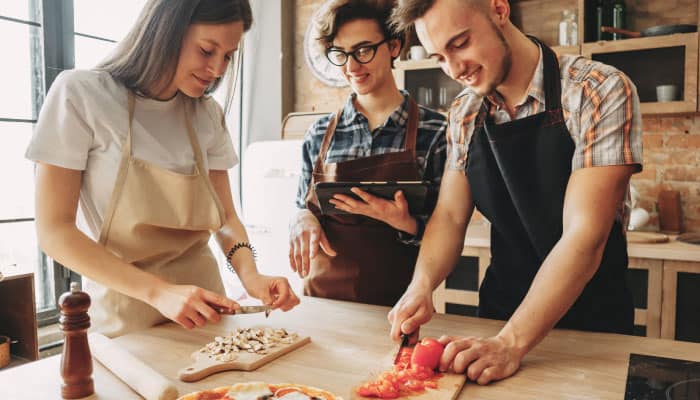 ✓

Heel Holland Bakt Workshop
Boek direct
Kookwedstrijd
3 uur FUN!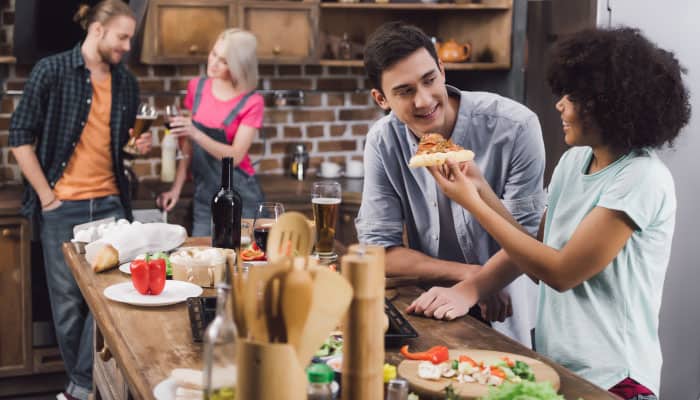 ✓

Kookwedstrijd 3 gangen

✓

Aan tafel genieten
Boek direct
Fundustry Top Deal
Meest populair!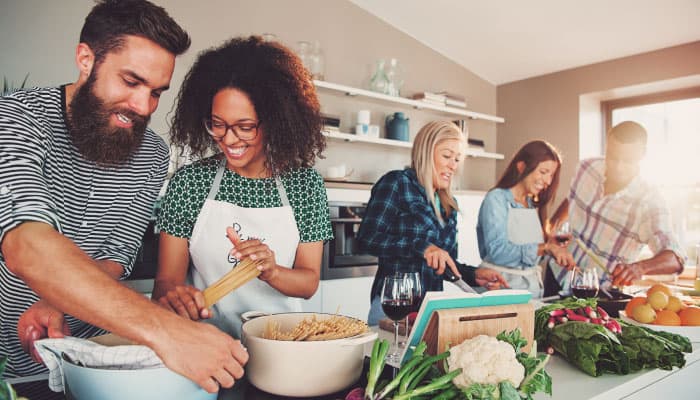 ✓

Koffie of Prosecco met Muffin

✓

Kookwedstrijd 3 gangen

✓

Extra 2 activiteiten naar Keuze
---
Deze bedrijven zijn al fan!



---
Kookwedstrijd bedrijfsuitje
Een kookwedstrijd als teamuitje is ideaal als teambuilding activiteit. Je gaat samen de keuken in en in 2 of meer teams maken jullie diverse gerechten als voor-, hoofd- en nagerecht. De jury beslist welk team het beste gebruik heeft gemaakt van de beschikbare ingrediënten en de uitgereikte recepten. Ook eigen creativiteit wordt bekeken. Omdat samenwerken, orde en snelheid geboden zijn tijdens deze wedstrijd, is het een leuke opdracht tijdens een teamuitje.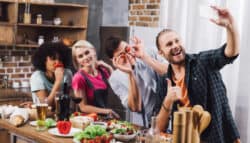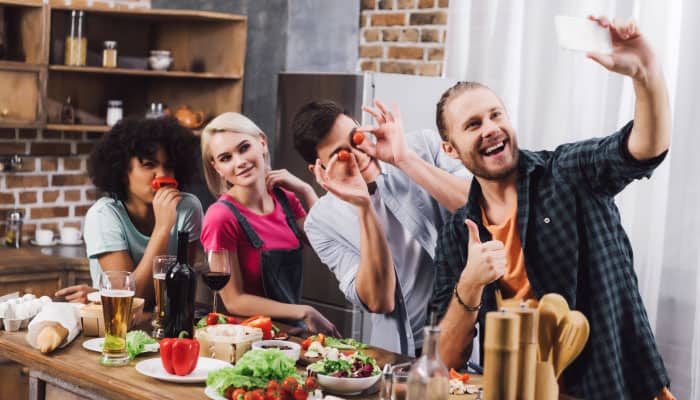 Coronaproof Kookwedstrijd op 1.5 meter
Voor aanvang van de kookwedstrijd worden alle materialen ontsmet zodat ze goed schoon zijn voor gebruik. We werken graag buiten waar alle ruimte is om de gerechten te bereiden. Voor het bereiden van het voedsel zijn handschoenen aanwezig. Er is ook de mogelijkheid om handen en het voedsel goed te wassen. Ook het eten doen we graag buiten zodat er alle ruimte is voor iedereen om plaats te nemen. Aan de tafel staan minder stoelen dan normaal zodat we allemaal de ruimte hebben om plaats te nemen.
Kookwedstrijd
Een kookwedstrijd organiseren was nog nooit zo makkelijk. Wij doen alle inkopen, zetten alles klaar in de keuken en we hebben een leuke programma voor jullie klaar liggen. We beginnen met enkele kookwedstrijd spelletjes. Wie kan bijvoorbeeld het snelste slagroom kloppen, of wie kan geblinddoekt het beste smaken herkennen. De winnaar van deze snelle spelletjes mag bepalen wie welke recepten krijgt. Jullie maken in teams 3 gangen tijdens de kookwedstrijd. Laat je culinaire kant zien en verras jezelf en het team!
Als beloning schuiven jullie met z'n allen aan tafel om te genieten van een zelfgemaakt 3 gangen diner. Tijdens de kookwedstrijd wordt er een winnaar gekozen, maar de echte winnaars genieten natuurlijk samen van alle creaties.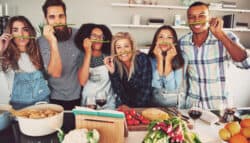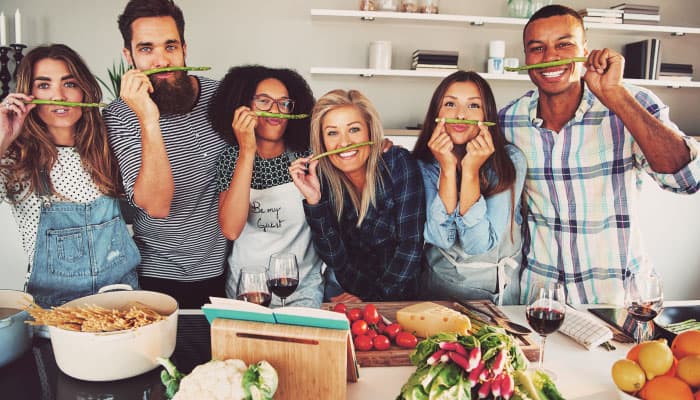 Onze coronaproof locaties
Op al onze locaties is de aankomst van groepen volledig afgestemd op de capaciteit van het gebouw. Gedoseerd worden jullie toegelaten tot een ruime ontvangstruimte waar je rustig in alle ruimte kunt plaatsnemen voor de ontvangst. Jullie drankjes en hapjes serveren we momenteel niet, maar plaatsen we op de bar. De tafels zijn extra ruim opgezet en de toiletten hebben een speciale wachtrij en worden extra vaak schoongemaakt.
Kookworkshop
Deze kookworkshop is anders dan anderen. Je gaat niet allemaal hetzelfde of een onderdeel van de maaltijd maken. Ieder team strijdt voor zijn eigen winst en maakt unieke recepten met een eigen twist. Een kookwedstrijd als kookworkshop geeft een extra dimensie aan je uitstapje. Zie je het wedstrijdelement niet zitten, bekijk dan de andere kookworkshops van Fundustry.

---
Kookwedstrijd Boeken

Is je groep te groot om te boeken?
Vraag dan een offerte aan!
---