Roofvogel workshop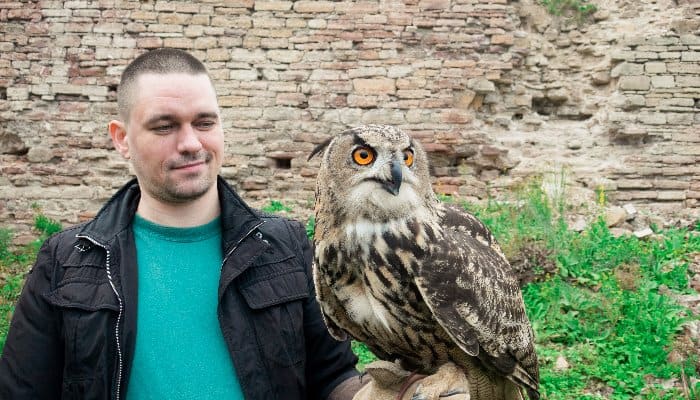 Dit arrangement bevat

✓

3,5 uur

✓

Volledig verzorgde workshop

✓

Exotische vogels

✓

Inclusief professionele valkenier

✓

Interactie met roofvogels
Roofvogel workshop met lunch
Meest gekozen arrangement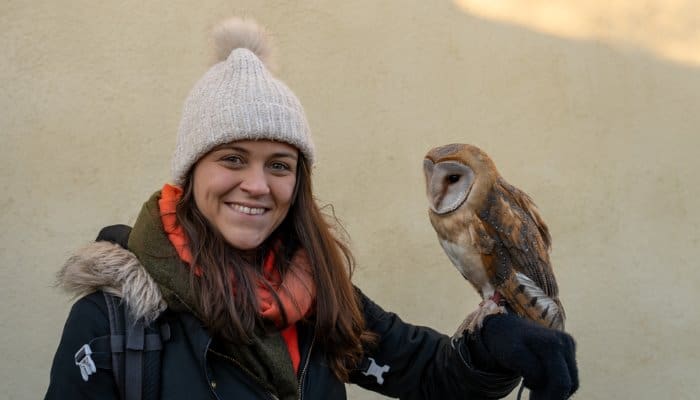 Dit arrangement bevat

✓

4 uur

✓

Volledig verzorgde workshop

✓

Exotische vogels

✓

Inclusief professionele valkenier

✓

Interactie met roofvogels

✓

Inclusief lunch
Roofvogel workshop met diner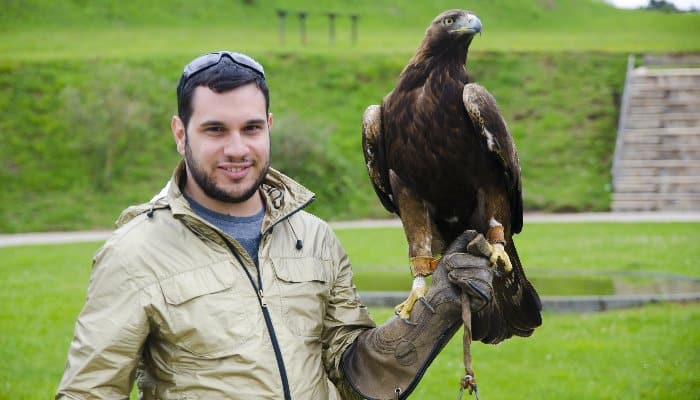 Dit arrangement bevat

✓

5,5 uur

✓

Volledig verzorgde workshop

✓

Exotische vogels

✓

Inclusief valkenier

✓

Interactie met roofvogels

✓

Inclusief diner
---
Deze bedrijven zijn al fan!



---
Roofvogel workshop
Durf jij de spanning en uitdaging aan te gaan? Ben jij niet bang om een roofvogel op je arm te laten landen, of geniet je liever van de langs vliegende vogels? Je bent er zeker niet snel op uitgekeken!
Roofvogel workshop
Voor een workshop met echte roofvogels ben je bij Fundustry Adventures aan het goede adres. De band die ontstaat tussen de roofvogels en jou als valkenier is erg belangrijk, samenwerken is veel belangrijker dan je zou verwachten. De Valkenier en de vogel moeten ook samenwerken waarbij vertrouwen, geduld en respect heel erg belangrijk is. Tijdens de workshop ga je samenwerken met roofvogels en uilen en landt er van een kleine uil tot zelfs een Amerikaanse zeearend op je arm. Tijdens deze workshop zullen we veel dingen laten zien en ga je natuurlijk ook veel zelf doen. Bij deze workshop verleg je je grenzen! Deze workshop duurt gemiddeld 3,5 uur en staat interactie zeker centraal.
De roofvogels
Stel je voor, je ziet een grote Amerikaanse zeearend op je af komen met een spanwijdte van 200 cm, die net over je hoofd voorbij vliegt, hoe gaaf is dat! Of er landt een Afrikaanse oehoe op je arm. Van een grote zeearend tot een kleine bos uil en van een exotische vogel tot aan de stoere gieren, wij hebben allerlei verschillende soorten in ons aanbod. Met ons diverse aanbod aan verschillende roofvogels, zit jou favoriete roofvogel er zeker tussen!
Wat is een valkenier?
Een valkeniers is een persoon die roofvogels houd en er ook mee traint, meestal is dit om te helpen met het jagen. Met deze roofvogels worden er vaak shows en workshops gehouden. Tijdens deze shows en workshops vertellen zij alles over de roofvogels en vindt er ook interactie plaats.
---
Roofvogel Workshop Combinaties
Heb je een leuke dag gehad en wil je die graag nabespreken? Kies dan voor een drie gangen menu op een van onze partner restaurants. Of kies er voor om je dag te verlengen met een van onze andere activiteiten of workshop. Is dit niet helemaal wat je zoekt, maar wil je wel iets uitdagends, neem dan ook eens een kijkje bij, paintball, een gemotoriseerde activiteit of een escaperoom. Beleef de roofvogel workshop met Fundustry Adventures. Neem je vrienden, familie en collega's mee, tijdens deze gave activiteit geschikt voor elk soort uitje. Je maakt het mee bij Fundustry Adventures!
---